Elders Lambton are proud to have continued their support of the Westpac Rescue Helicopter Service. The Elders Charity Shield between Broadmeadow Magic and Lambton Jaffas this year raised $7,035!!! The target of $5,500 was exceeded due to the fantastic support of this annual event. A big thank you to everyone who supported the event and donated prizes.
The Elders Charity Shield has now raised an amazing $32,000 over the last 4 years!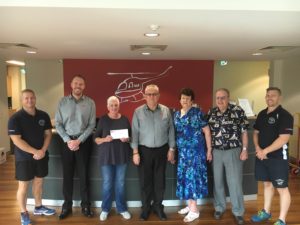 Welcome to Elders Lambton – Your informed choice.
At Elders Lambton, we get on with the business of doing what we do best, achieving exceptional results with discretion and give our clients every advantage in the market.

While we are recognised for the traditional values that we stand by we are equally as committed to progress and innovation, remaining at the forefront of marketing and technology.
We have worked tirelessly to create a faithful, long term and extensive and loyal client base, and we have been rewarded with significant repeat business and referrals. But most importantly, we know the local market better than anyone – after all, we have been around for decades.