Steve Cucumanovski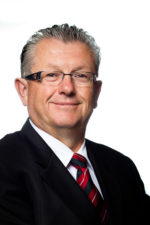 Licenced Real Estate Agent (Owner)
Steve has been in the real estate industry since 1999 is one of the owners, along with Sue of Elders at Lambton and has been a local business man in the Lambton area for many years.

An active member of the Macedonian community (and speaks fluent Macedonian) and a lover and supporter of football (that's the round ball game) in general. He is currently the President of the Newcastle Foolball Association helping look after 48 Clubs in the area. Steve is also involved with the Jets assisting with visiting teams at home ground games as a volenteer.

Steve's knowledge of the local and surrounding area is second to none, he grew up on Newcastle Road, North Lambton where his parents still live and has been associated with the area over many years from his school years to his business ventures and is a very familiar face around Newcastle.
02 49523744
(02) 4956-1950
0402 138342